As a peer-driven program, TROSA residents learn from each other. Being part of a supportive recovery community helped give TROSA graduate Christopher the tools he needed for post-program success.
Christopher's substance use started at the age of 34. "Before my drug use, I had all I wanted in my life. I soon lost everything due to drugs and alcohol. Addiction can happen to anyone," he shares.
With a background in finance and marketing from Duquesne University, Christopher built the foundations for a new career path in behavioral health while participating in TROSA's two-year treatment program, taking advantage of group counseling and classes that focused on wellness, mindfulness, and behavior changes. He also earned his North Carolina Peer Support Specialist Certification while in TROSA's program.
"I owe such a debt of gratitude to the TROSA program. I have found a niche in the behavioral health field. Through recovery, I have grown fascinated by the power of positive thinking and just good old fashioned healthy living. There are many factors that lead one down the path of drug addiction. No matter what the causes, each individual deserves as much help and assistance to overcome the darkness as they can get."
After graduating from TROSA's multi-year program, Christopher worked for a local crisis center for mental health and substance use disorders, and then as part of Durham's HEART (Holistic Empathetic Assistance Response Teams) program. HEART was launched in summer 2022 by the Durham Community Safety Department. The program aims to connect people experiencing non-violent mental health crises or quality of life concerns with the right care by sending new responses that better match residents' needs.
As a Certified Peer Support Specialist, Christopher is able to bring lessons learned at TROSA to those in crisis. "I remember how encouraging, patient, inspirational, and hospitable people were towards me when I needed help, and I strive to be that same helpful presence for others. I meet people where they are and try to make them feel as comfortable as possible. I support them in whatever next step they may want to take. I can share with people that I've 'been there' myself.
"I am able to help others through the recovery process and help to put their lives back together."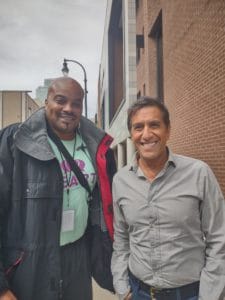 TROSA's program is multi-year and cost-free. While in TROSA's program, Christopher was provided with free housing, meals, clothing, health services, classes and counseling, vocational and life skills training, transportation, recreation, and more. Removing barriers of cost means that individuals are able to fully focus on their recovery. This model was very helpful to Christopher, providing him the time, space, and opportunities to focus on his goals.
"I've had the pleasure to find myself again due to the design and structure of TROSA's program," he shares. "The look in someone's eyes after small victories have been achieved is priceless. I share that look and the feeling of victory; however, I wouldn't have been able to reach this without the opportunity to focus solely on myself while in treatment. I had no bills, no rent, and no cost to myself or my family while at TROSA."
In turn, Christopher served as a mentor to his peers in recovery. Today he is building a new career–and making a positive difference in the lives of others.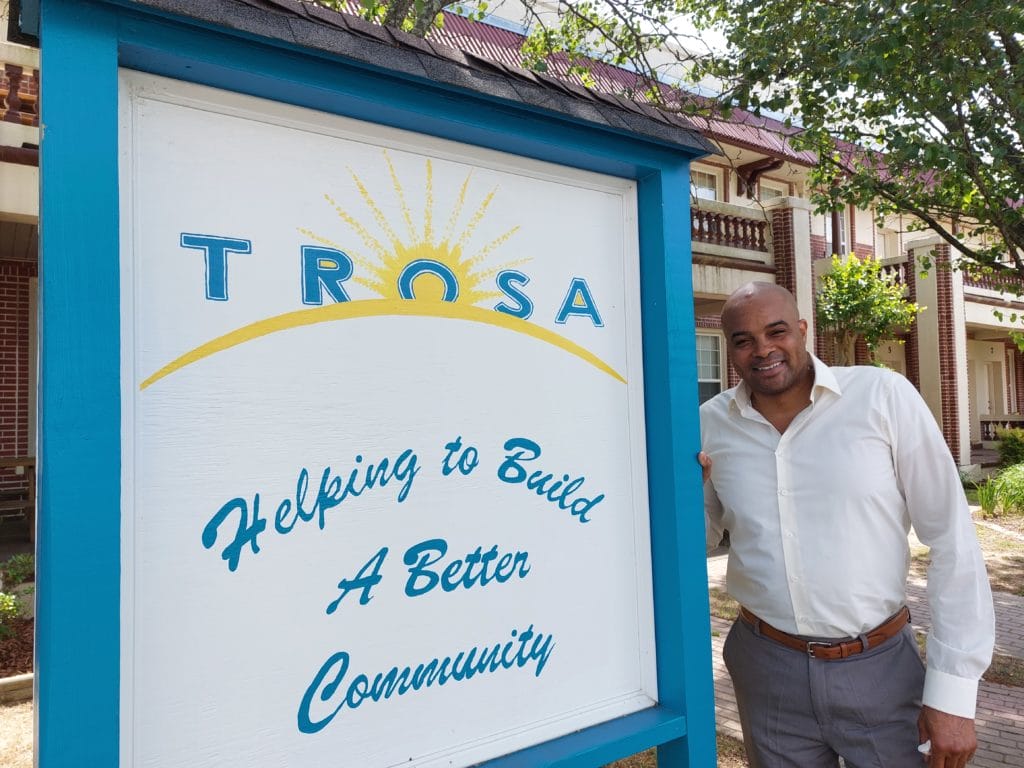 TROSA graduate Christopher