On February 6, 2022, TROSA celebrated our newest graduating class with a private ceremony in our campus gymnasium. The ceremony was recorded live so that our graduates' family and friends could view. The inspiring ceremony was also shown to the entire TROSA campus. Our graduates each had a moment to walk across our stage to receive their framed program diploma and class ring, and each made personal speeches addressing their families, fellow graduates, TROSA residents, and TROSA staff.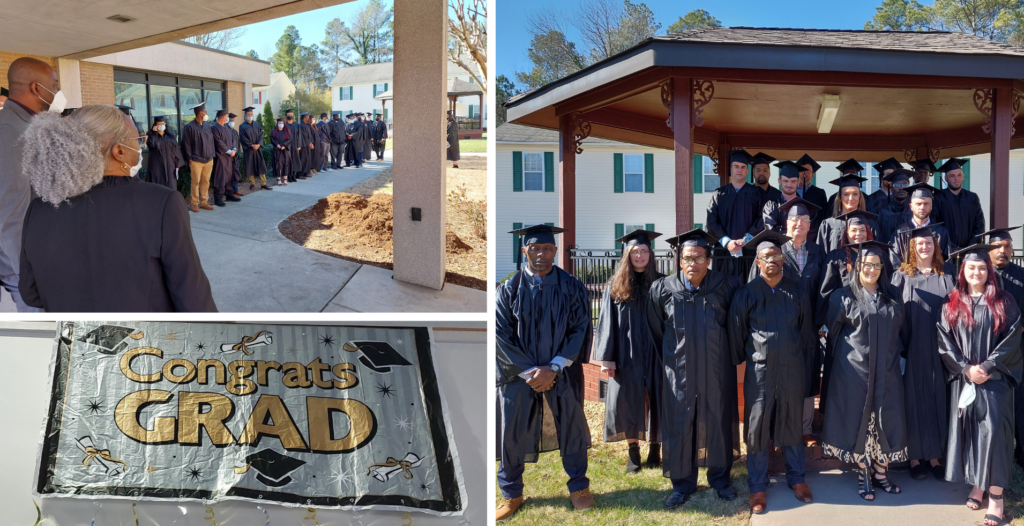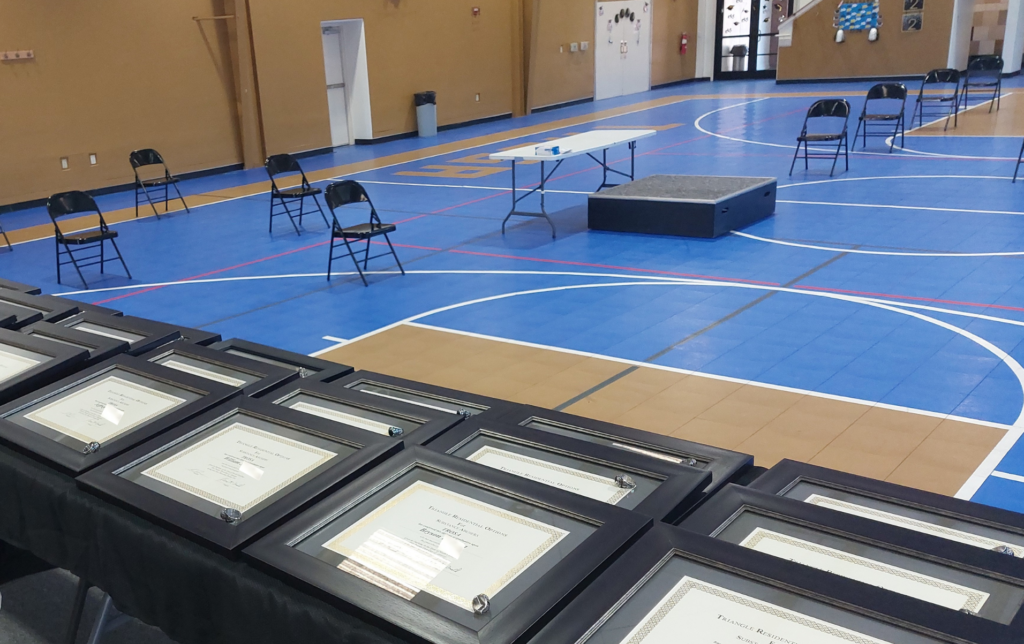 The ceremony celebrated our graduates' two-year program completion and dedication to recovery. Eleven of our graduates successfully applied to continue their program at TROSA as "Post-Graduates." TROSA Post-Graduates continue to receive TROSA's cost-free residential treatment services while pursuing their recovery goals, and serve as leaders and mentors to our campus.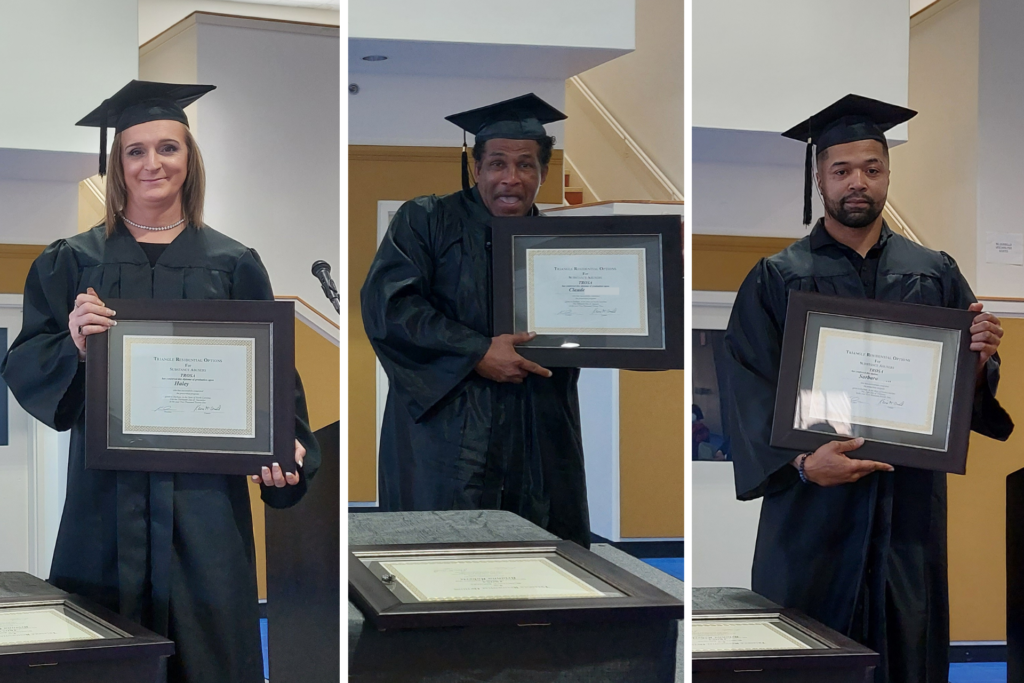 TROSA President and CEO Keith Artin gave the ceremony's opening remarks, which reminded us all of the dedication of our graduates and the world of opportunity that awaits them:
"Today…is the beginning of a new chapter, new opportunities, and a new life in recovery. And while this is certainly a day to celebrate, think of this as one of many celebrations you will now be able to enjoy because you took the initiative to give recovery a chance…to give TROSA a chance. And because you stayed focused—for yourself, for your loved ones, and for your futures—you have created a better life."
Excerpts from our graduate speeches include:
"This is an amazing journey! A little over two years ago, I thought my life was broken beyond repair. I want to thank TROSA for giving me the platform to put my life back together…and I want to thank myself, for not giving up." -TROSA graduate Haley
"I learned how to love people and how to care for people while I was here. TROSA is amazing. It's not going to be easy at times…but it's going to better your life. –TROSA graduate Claude
"I'm really proud of myself. I can think back before I got here…I set a bunch of goals for myself, and I've accomplished all of them. I saw my life started changing and I saw how powerful it is when you can believe in yourself again." -TROSA graduate Sarbarac
We are so proud of all of our graduates and residents in recovery. Thank you for inspiring us each and every day!