On June 29, TROSA participated in Durham Technical Community College's annual commencement celebration, as our residents earned their GEDs.
This is an incredible milestone for our residents, and we are proud of the dedication they displayed in preparing for their high school diploma equivalency exams. The TROSA campus celebrated as residents received their diplomas at Durham Technical Community College's ceremony. TROSA senior resident Richard was among the diploma recipients and shares these inspiring thoughts:
"Getting my education, now that I'm in recovery, made me realize that my education is my passport to a better life. I took my education for granted and I know now that the only way I can be successful in my recovery is to grab hold of being knowledgeable about life and how to deal with life's challenges. Education, for me, goes far beyond the classroom. It's knowing other people's experiences… and their knowledge of how certain things work for them, in turn, may somehow work for me. I owe everything I worked so hard for to me. It was me who decided that living the way I used to live was not going to help me reach my goals. I needed to set small goals to help me reach my ultimate goal… TROSA is providing me with the tools, experiences, and teachings to help me accomplish that…this is just the beginning!"
TROSA residents receive comprehensive services and experiences that prepare them for a life in recovery. Education offerings such as our GED exam prep, college courses, and professional certifications help open doors and new opportunities for our men and women. We celebrate all of our residents and graduates who are changing their lives!!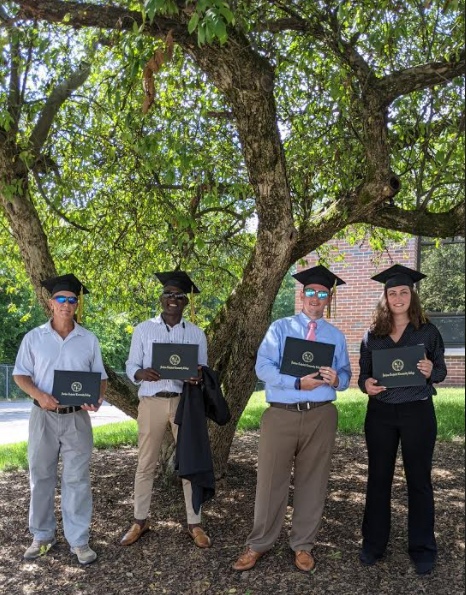 TROSA residents proudly display their diplomas