On May 15, 2022, TROSA celebrated with its first full in-person Graduation Ceremony since February 2020! TROSA staff, residents, graduates, and graduate guests celebrated together with COVID-safe protocols in TROSA's large gymnasium.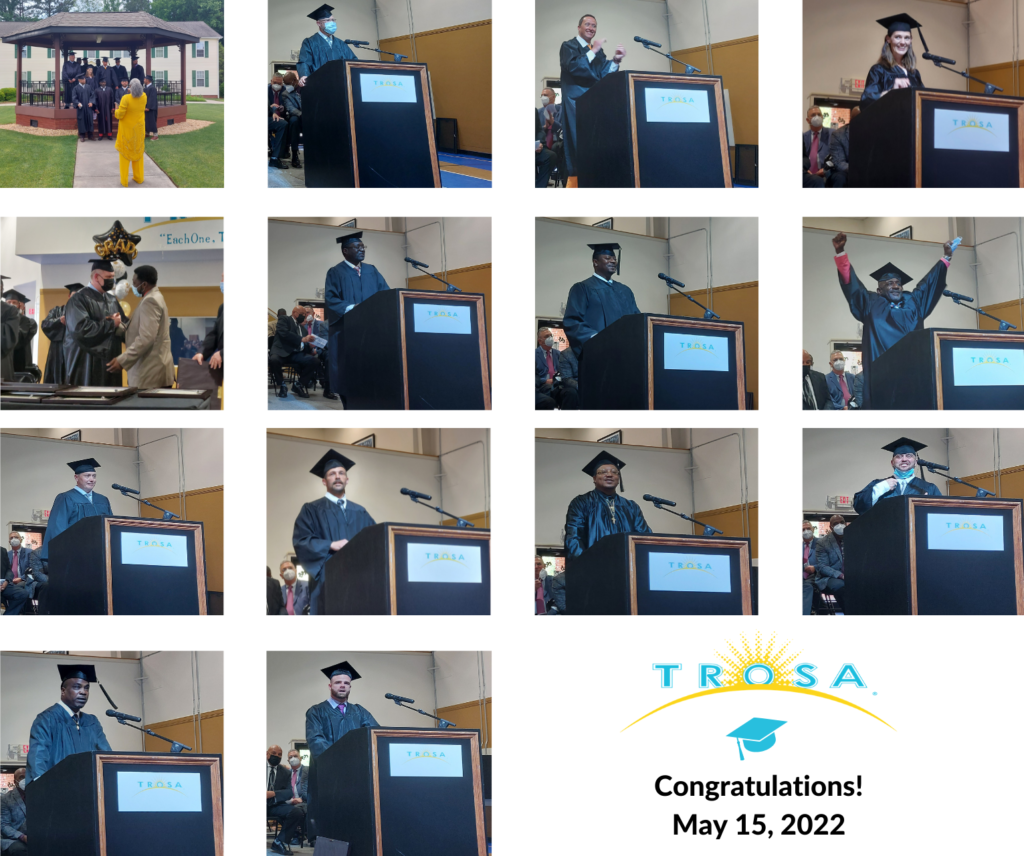 "It's exciting to be here," shared TROSA Men's Program Director Pierre Bynum. Pierre is also the TROSA Triad Director and will lead TROSA's first satellite campus in Winston-Salem, North Carolina. Pierre gave enthusiastic opening and closing remarks, imparting important advice to our graduates:
"I want you to remember something: Smooth seas never made a good sailor. I tell you this because the waters for you may be choppy at some point in your life. But I want you to remember all that you have now. You have the navigation equipment to help keep you steady and to help you remember your goals…you have a wheel to steer your own life…and you have a whole crew of graduates, staff, and peers to support you. And TROSA as a community will be there for you."
TROSA graduates are program participants that have completed our full two-year program. Several times a year, we invite graduates from smaller cohorts to participate in a formal ceremony celebrating their graduation.
Since the COVID-19 pandemic's start, we have celebrated graduations virtually or partially on-campus. Our Spring 2022 Ceremony marked the first time since February 2020 that graduates could invite guests (a maximum of two) and join our campus in celebrating. We also live-streamed the ceremony for graduates and guests who could not attend.
Each graduate took the stage and had the opportunity to reflect on completing TROSA's two-year program, to thank family members and special people in their lives, and to share their own advice with residents still completing the multi-year treatment program:
"Get involved with the program…take on leadership roles. You've got tools now from TROSA. Use them." – TROSA Graduate Antonio
"Stay humble. Remember why you came here, and never forget that. " – TROSA Graduate John
"I'm fighting for what I want today: my life. I thank TROSA for that. TROSA has been there for me and I appreciate everything they've done for me. Recovery is a short distance but a long ride. Find something in your life to carry you…find something that's worth living for. Finish this program. What you do at TROSA matters. Be loyal to yourself and respect yourself." – TROSA Graduate Lauerence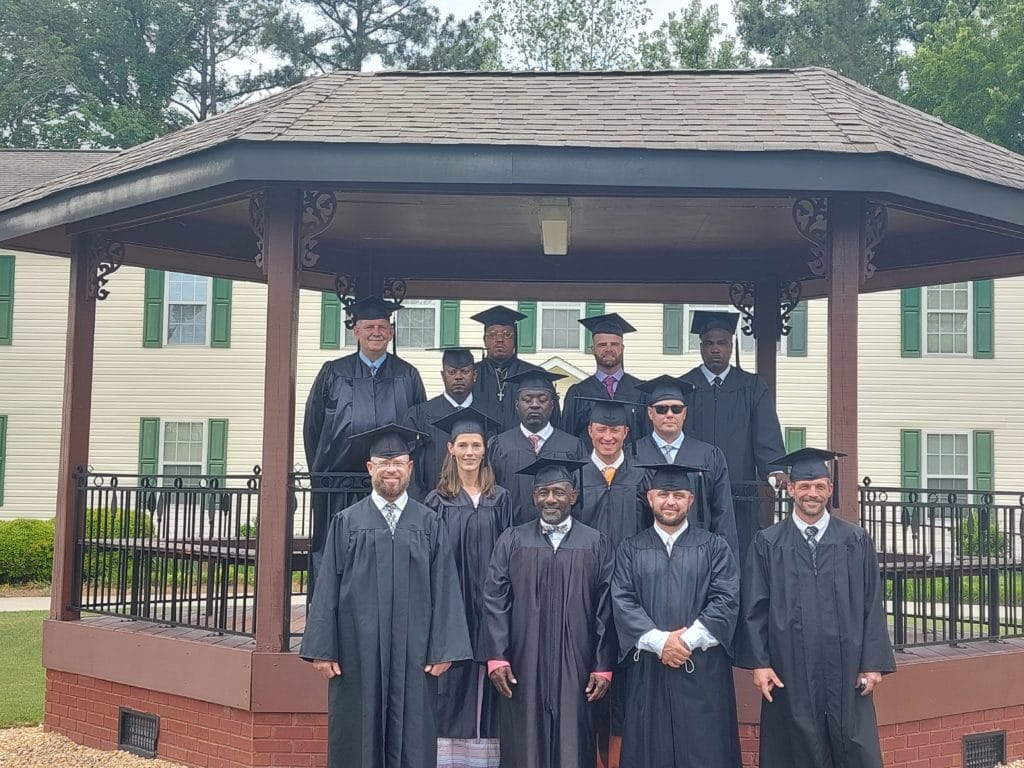 Congratulations to our newest graduating class! Thank you for inspiring us all!