Congratulations to our newest TROSA graduates in recovery! TROSA holds formal graduation ceremonies several times yearly to celebrate our TROSA Graduates. TROSA Graduates are individuals who have completed our two-year residential treatment program.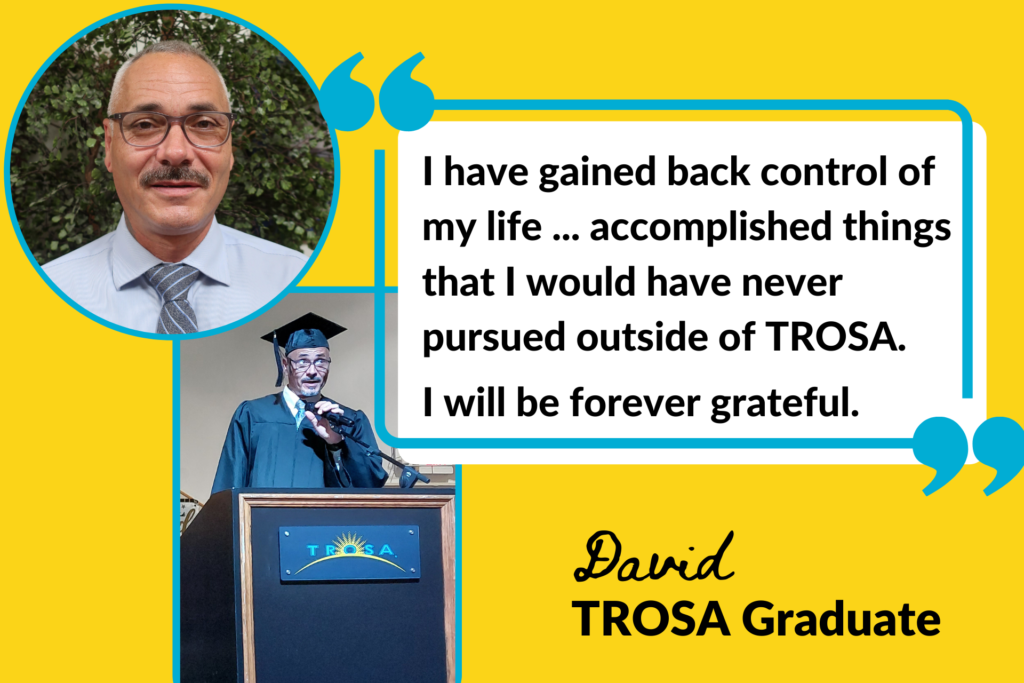 Graduation ceremonies are a time for reflection, joy, and inspiration. Each graduate can make a speech at our podium stage to thank those who helped them along their recovery journey at TROSA.
Graduates often reflect on the friends and connections made; family relationships mended; the changes they have made in their lives in recovery; and the life skills gained through their community assignments and mentorship from staff and peers.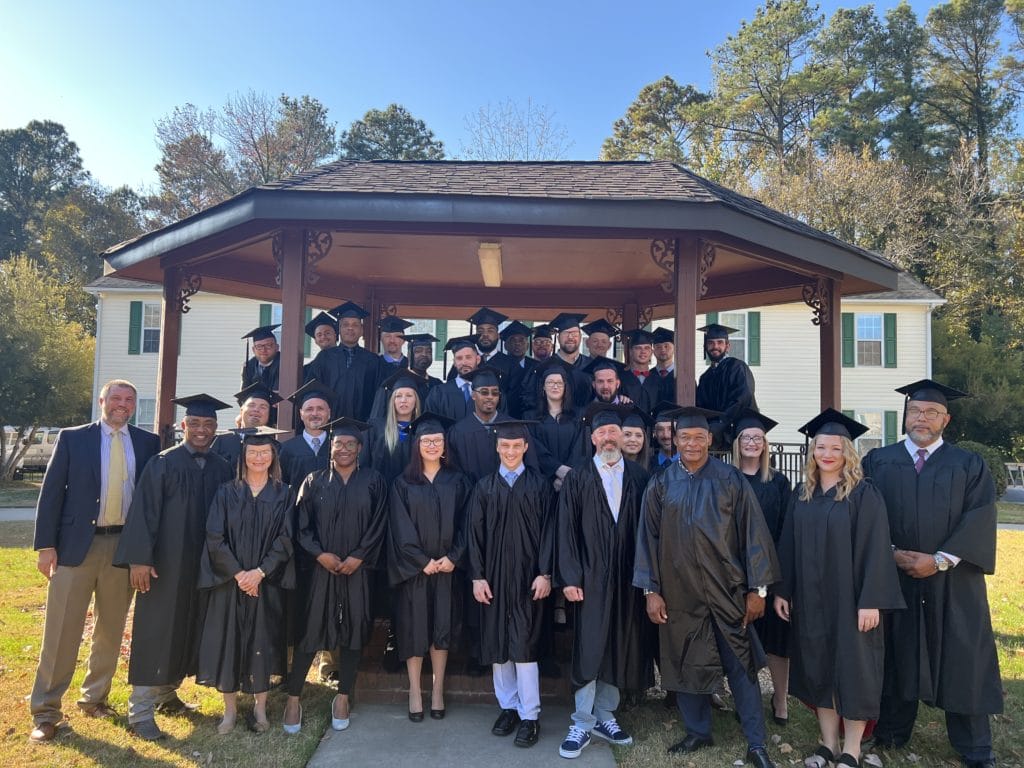 TROSA graduate Adrianna participated in this most recent ceremony. She shared:
"While being here at TROSA, I have obtained my license, GED, and hope to obtain my peer support certification! I have accomplished goals I never thought were possible and made unforgettable connections along the way! At TROSA we are a family and I am so grateful to have had this amazing opportunity to better my life!"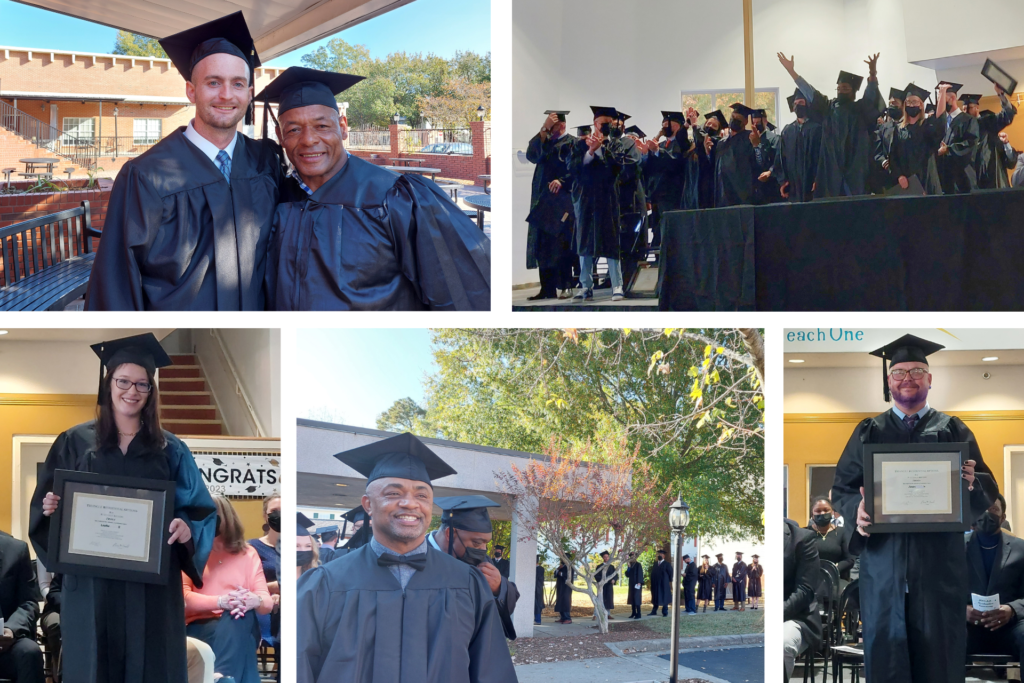 TROSA President and CEO Keith Artin opened the November Ceremony with these words, which are echoed for all of our graduates:
"We are gathering at a special time of the year: the leaves are changing…the weather is changing…and I can't help but make the connection to our lives changing. Especially the lives of our graduates. Our graduates exemplify the definitions of 'perseverance,' 'courage,' 'commitment'… and have shown us all that you can change your life, for the better. Recovery is a lifelong journey. Remember that as a TROSA Graduate, you have lifelong support. Remember the connections you have made here. And stay connected to each other, and to TROSA. Remember what you have worked so hard for. Acknowledge your challenges, celebrate your successes, and be proud of yourself. We are all proud of you."