Susan's story begins in Florida. She tried drugs and alcohol at a young age and was spending days at a time away from home and using substances. She dropped out of school in the eighth grade, spent time in a group home for teenagers, and eventually lived on her own.
Resilient, resourceful, and likable, Susan had steady employment, first as a salesperson and later as a journeyman millwright in industrial construction. She married and traveled the country with her husband, riding motorcycles, working as millwrights, and using heroin, crack cocaine, and crystal methamphetamine. Even after life-threatening accidents and her family's attempts to rally behind her to seek help, Susan was not yet ready to try recovery.
Eventually, Susan says, "I just got so weary and so tired of trying to keep afloat."
She found herself in North Carolina and went to a detox center, where doctors recommended TROSA as a long-term residential treatment option. She arrived at TROSA on November 5, 2007.
"Before TROSA, I didn't know how to express myself. I was either extremely happy or angry. I couldn't identify emotions and why I was feeling some ways. I never looked at the issues that were hard for me—I just got high," said Susan.
"I really struggled with asking for help. Learning that it's ok to lean on someone when needed…learning it's ok to trust people. These are all things I learned directly from TROSA and from my mentor [former TROSA Women's Program Director] Sandie Alger specifically. Learning how to ask for help and how to give help to others are important lessons that everyone needs to learn."
As a TROSA resident, Susan learned to recognize emotional stressors, cope with feelings, and face challenges without the use of drugs and alcohol. She also learned to believe in herself.
After their first 30 days in our program, all residents participate in community assignments throughout our campus. Community assignments play a key therapeutic role in our model, providing residents with opportunities to learn and practice new behaviors and life skills in a safe and supportive space. When Susan started her treatment at TROSA, the Women's Program residents' community assignments were mostly clerical in nature, but Susan saw an opportunity to put her technical skills to good use. She began constructing frames for customers at TROSA's Frame and Furniture Shop (later called TROSA Thrift Store) and was soon teaching others in the Women's Program the art and skill of framing.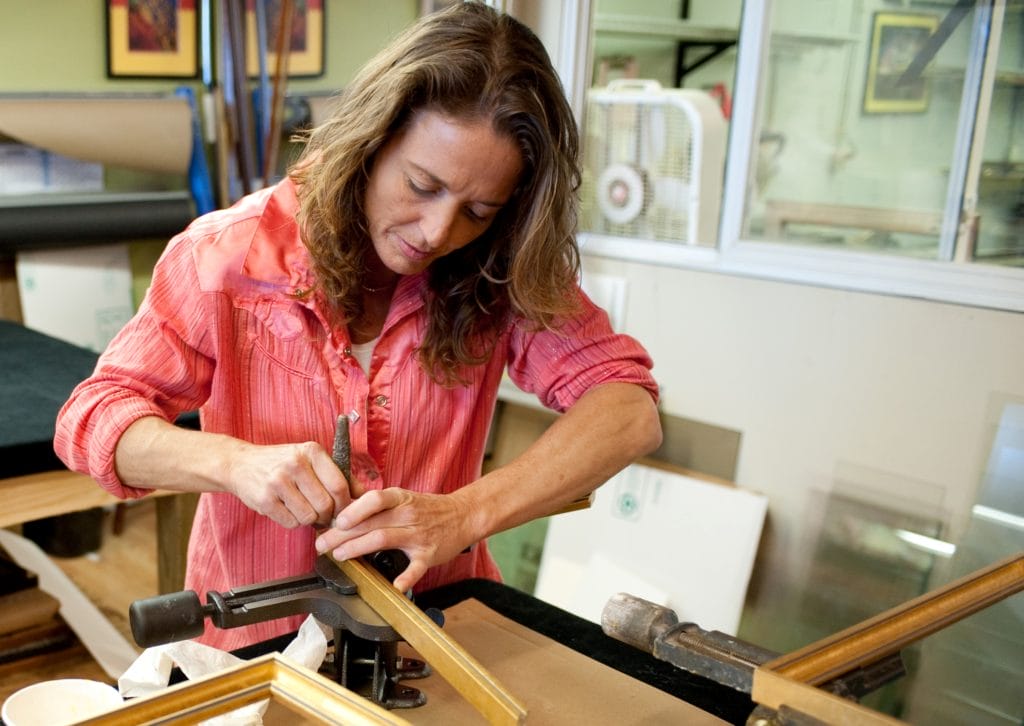 She has also managed the all-women's TROSA Tree Lot—a seasonal holiday fundraiser for TROSA. "I managed the Women's Program Tree Lot for about eight years. I love the Tree Lots. I love helping our women realize their strengths. Seeing them brighten up with pride and then get encouraged to pass that along to show other women their own strengths. I have seen individuals with such low self-worth just blossom here at TROSA and it's truly amazing. And at the Tree Lots, I always enjoyed interacting with our community supporters…the great sense of community and seeing families return year after year to our Tree Lot."
Today, Susan is a Certified Alcohol and Drug Counselor, Qualified Therapeutic Community Professional, and Internationally Certified Alcohol and Drug Abuse Counselor. And she is now the TROSA Women's Program Director, a role she has trained for nearly her entire career at TROSA.
"I graduated in 2009 and then became a staff member in 2011. First, as TROSA's Frame Shop Supervisor and then as the Furniture and Frame Shop Manager. Then Sandie Alger asked if I wanted to be the Assistant Women's Program Director. She saw something in me that I didn't know I had at the time."
In 2022, Susan became TROSA's second Women's Program Director, succeeding her mentor Sandie Alger in the role. "Sandie has been one of the most important people in my life in recovery. I learn so much from her. I know how much she cares for and advocates for our residents and that's something I am also passionate about. Sandie is always very honest. And people in recovery need that honesty. I needed that honesty and I teach our residents to be honest—to themselves and to others. For nearly 15 years, Sandie has helped me change my life." Susan also is indebted to TROSA's Founder Kevin McDonald for helping to mentor and guide her to becoming a better leader. "There were so many days and nights spent talking with Kevin and hearing his advice and his own life experiences. Kevin challenged me and opened my eyes to seeing different perspectives."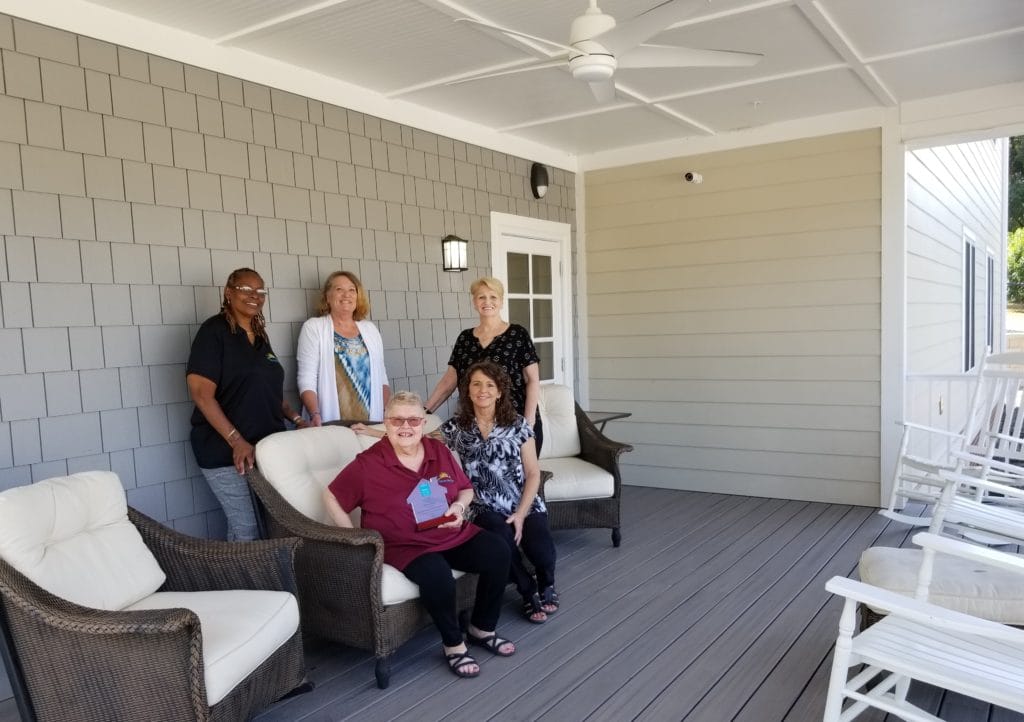 In addition to overseeing the Women's Program, Susan facilitates TROSA's 12-month Treatment Plan team reviews for residents, teaches therapeutic classes, and is excited to witness TROSA's continued growth.
"We just keep getting better and better and I'm just excited to see what's coming next for TROSA! I'm looking forward to completing the T-East campus for our women's program in Durham, which will have a community center and housing to serve more women. I also look forward to giving our residents more opportunities for leadership responsibilities on campus…to continue empowering our residents so they can learn and grow and have the ability to receive feedback so they can be their very best."
Her experience at TROSA has been "a wonderful journey," Susan shares. "I love teaching the women who are new to TROSA's program, and seeing their confidence develop and grow. I meet our residents where they are and I help them in their own journeys of discovery. There are so many success stories at TROSA…residents getting children back…raising their families…living happy, full lives. Helping people figure out how they want their futures to look and what their plans are to achieve their goals—that's incredible.
"We teach people how to live life again."